GMI Coal Mines Subcommittee Meeting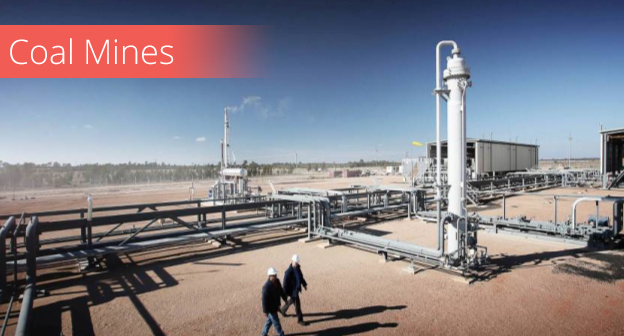 4 March 2021
Location: Online
Event Details: The 30th GMI Coal Mines Subcommittee meeting was held on Thursday, 4 March 2021 at 13:00 UTC. The virtual meeting was held in conjunction with UNECE's 16th Annual Session of the Group of Experts on Coal Mine Methane (3-4 March 2021).

The final agenda for the Coal Mines Subcommittee meeting is below:
Welcome from UNECE and GMI,

13:00-13:10 UTC

Ray Pilcher, Chair, UNECE Group of Experts on CMM

Volha Roshchanka on behalf of GMI Coal Mines Subcommittee Co-Chairs

GMI Secretariat Update,

13:10-13:20 UTC

Monica Shimamura, GMI Secretariat

Overview of Tools and Resources Available through GMI and CMOP,

13:20-13:30 UTC

Volha Roshchanka, U.S. Environmental Protection Agency (United States)

Tools to Assist with Evaluating CMM Project Opportunities in Active Mines and AMM Resources,

13:30-13:40 UTC

Ozgen Karacan, U.S. Geological Survey (United States)

A Training Simulator for Management of Underground Methane Drainage Boreholes,

13:40-13:50 UTC

David Creedy, Sindicatum Sustainable Resources (UK/China)

CMM and AMM Calculation Methods in German Hard Coal Mines,

13:50-14:00 UTC

Stefan Möllerherm, Research Center of Post-Mining (Germany)

Pre-feasibility Study Training by GMI,

14:00-14:10 UTC

Clark Talkington, Advanced Resources International (United States)

CMM Project List: Analysis of Current Status & Trends,

14:10-14:20 UTC

Nazar Kholod, Pacific Northwest National Laboratory (United States)

Summary of Action Items and Adjourn,

14:20-14:30 UTC

GMI Coal Mines Subcommittee Co-Chairs
Presentations from the meeting are available below.
Industry Sector: Coal Mines