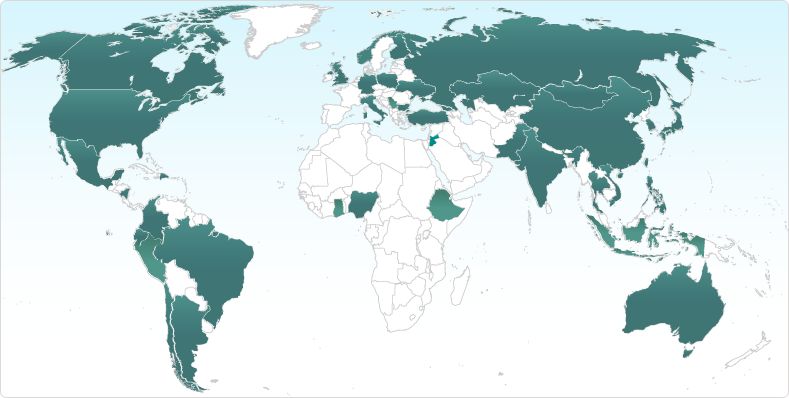 The Global Methane Initiative (GMI) is a voluntary, multilateral partnership that aims to reduce global methane emissions and to advance the abatement, recovery and use of methane as a valuable clean energy source. GMI achieves this by creating an international network of partner governments, private sector members, development banks, universities and non-governmental organizations in order to build capacity, develop strategies and markets, and remove barriers to project development for methane reduction in Partner Countries.

Please also visit our Expo sites from 2007 in China, 2010 in India, and 2013 in Canada.
Country
Organization
Project
Canada
Hello and Welcome
• Global Initiative Partner since 2005
• Estimated Global Methane Emissions in 2010: 110.8 MMTCO2E
• Spotlight on Canada – June 2012 Methane International Update

Canada, a member of the Global Methane Initiative (GMI) since 2005, is a member of the Agriculture and Municipal Solid Waste Subcommittees. Canada also serves as Co-Chair of the Oil and Gas Subcommittee and is a member of the Steering Committee. Canada has taken a leadership role in the Global Methane Initiative oil and gas sector. Canada's national environmental agency helped develop ON TIME, an online tool that identifies cost-effective methane reduction technologies and practices in oil and gas systems. Canada also has active methane projects in both the agriculture and municipal solid waste sectors with sixteen operational anaerobic digester projects and sixty-four landfill gas energy projects. Since joining GMI, Canada has invested close to CAN$7.8 million in international projects that support the Initiative's goals of directly reducing or abating methane emissions. More recently, Canada has contributed CAN$3 million to support the new Climate and Clean Air Coalition to Reduce Short-Lived Climate Pollutants (CCAC) – a new initiative to reduce global emissions of pollutants such as black carbon, hydrofluorocarbons, and methane because of their near-term climate impacts. Canada is the host country for Methane Expo 2013, the Initiative's third Expo.
A&M Greenland Environmental Co.
A&M Greenland Environmental Co. (AGE) is an international consulting company headquartered in Vancouver, Canada.