The Green Transition: A Celebration of Biogas' Role in the Danish and U.S. Energy & Agrifood Sectors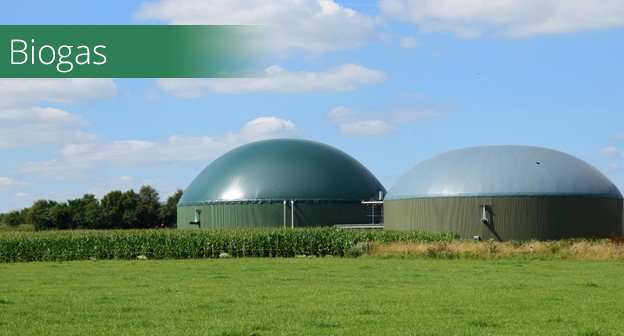 23 August 2021
Location: Virtual Event
Visit the event website for more information: https://foodbiocluster.dk/events/vis-aktiviteter?PID=46207&itemId=Events:18612
Event Details:
Virtual Event:
23 August 2021
03:00-05:15 pm Denmark (UTC +2)
09:00-11:15 am United States Eastern Time (UTC -4)
Sponsor:
Biogas Go Global
(Food & Bio Cluster Denmark, Danish Energy Agency, and the Ministry of Foreign Affairs of Denmark-Trade Council of North America)
Host:
State of Green (CPH)
About the Virtual Event:
Denmark and the United States are both world leaders in the production and use of biogas as an energy source – and implementation of digester systems to manage organic waste streams such as animal manure, food waste and agriculture residuals. However, there is still much work to fully exploit the potential of this solution that reduces climate impact, protects environmental resources, and increases renewable energy production. Denmark is currently the world leader in the production of renewable natural gas (RNG), with more than 20% of the gas grid currently comprised of RNG from biogas sources. This has become a reality due to a 'triple helix' approach in the country - cooperation between government, industry and academia. While the U.S. has made great strides in digester and biogas systems in the recent past there remains more than 10,000 opportunities for biogas plants according to the American Biogas Council. Through a mix of RDD, private investment & corporate commitment, government cooperation, knowledge sharing and a professional industry, we can realize this biogas potential in the U.S. as it has been in Denmark.
This summit will highlight the positive benefits that anaerobic digestion, biogas and renewable natural gas (RNG) have had on the economy and environment in Denmark – and how the lessons learned can help to advance and amplify the biogas sector in the U.S. This will include presentations highlighting the government, NGO and corporate efforts that have helped biogas scale in the country. Additionally, presenters will highlight the advancements that the U.S. has made in these same areas. Lastly, speakers with a global biogas perspective will share insights on how knowledge sharing can help countries across the globe take full advantage of biogas benefits.
An initial agenda is below. Presenters will represent U.S. and Danish government, NGO and corporate sectors and internationally focused biogas organizations.
Initial Agenda:
Welcome Remarks from Danish & U.S. Government Officials
The Danish Biogas Model: How the Sector Scaled
Biogas as a Driver for Climate and SDG Goals
How Do We Grow Biogas in the U.S. and Globally?
Closing Remarks
Industry Sector: Biogas