29th GMI Coal Mines Subcommittee Virtual Meeting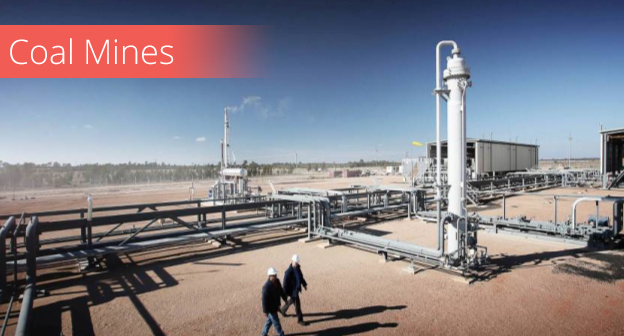 23 July 2020
Location: Virtual Meeting
Organizer: Global Methane Initiative (GMI)
Event Details:
We are pleased to announce that the Global Methane Initiative (GMI) Coal Mines Subcommittee will be conducting a virtual meeting on Thursday, 23 July 2020 at 11:30 UTC. Click here to add the event to your calendar.
The 29th Subcommittee meeting, originally scheduled to be held at the Global Methane Forum 2020, will feature a panel discussion on the "Challenges and Opportunities for Capture and Use of Coal Mine Methane in the COVID-19 World" as well as reports from Subcommittee members on other GMI and Subcommittee activities. As usual, this meeting will be held in conjunction with the United Nations Economic Commission for Europe (UNECE) Group of Experts on Coal Mine Methane (CMM) meeting that will take place on 22 July 2020.
The meeting agenda and additional resources will be published here as they become available.
Find out the local time of the virtual meeting for your time zone by clicking here.
| | | |
| --- | --- | --- |
| Corresponding UTC (GMT) | Thursday, 23 July 2020 at 11:30:00 | |
| Beijing, CHI | Thursday, 23 July 2020 at 07:30:00 pm | UTC+8 hours |
| Delhi, IND | Thursday, 23 July 2020 at 05:00:00 pm | UTC+5:30 hours |
| Ottawa, CAN | Thursday, 23 July 2020 at 07:30:00 am | UTC-4 hours |
| Paris, FR | Thursday, 23 July 2020 at 01:30:00 pm | UTC+2 hours |
| Almaty, KZ | Thursday, 23 July 2020 at 05:30:00 pm | UTC+6 hours |
| Warsaw, POL | Thursday, 23 July 2020 at 01:30:00 pm | UTC+2 hours |
| Grand Junction, CO, USA | Thursday, 23 July 2020 at 05:30:00 am | UTC-6 hours |
| Washington, USA | Thursday, 23 July 2020 at 07:30:00 am | UTC-4 hours |
Industry Sector: Coal Mines